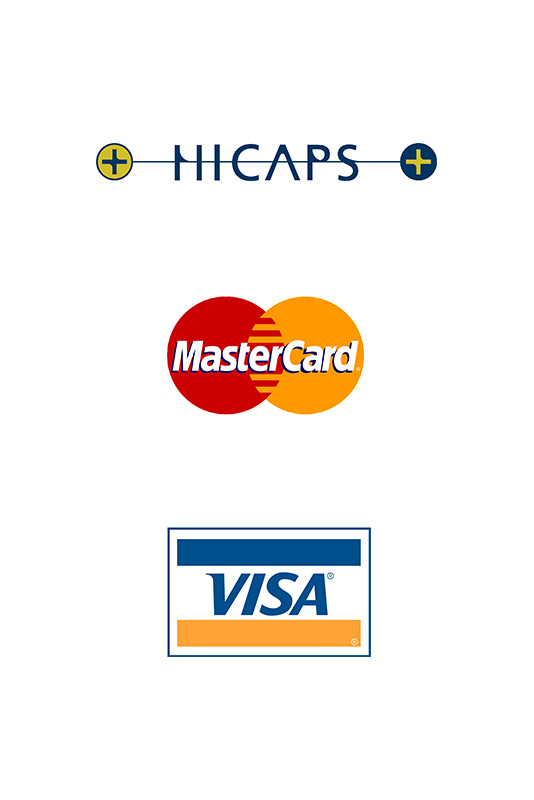 PAYMENT OPTIONS
Valley Physiotherapy & Sports Injury Centre provides a range of options to make payment for treatment as easy as possible.
Payment is required in full at the time of consultation except for accepted insurance claims.
Private patients
Patients with private health insurance, such as Medibank Private, Bupa, NIB and HCF, are able to make an on-the-spot claim using our HICAPS facility.
The gap may be paid with cash, debit card, Visa or Mastercard.
Compensable injuries
Valley Physiotherapy is Certified, registered and approved by all relevant bodies, including WorkCover, Comcare and the Motor Accidents Authority, to treat patients who have compensable injuries.
Workers' Compensation and Motor Vehicle Accident victims
When liability is accepted for a Workers' Compensation or Third Party claim in a Motor Vehicle Accident, Valley Physiotherapy will invoice the relevant compensation body direct for your treatment.
Veterans
Valley Physiotherapy will invoice Medicare Australia direct for veterans who hold a White or Gold card.
Enhanced Primary Care (EPC)
Patients who are eligible for physiotherapy services under the EPC program and are referred by a doctor for treatment at Valley Physiotherapy can claim the Medicare rebate.
EPC patients pay for their treatment at the time of consultation and receive the rebate upon presentation of the receipt to Medicare.