ABOUT US
Established in 1997, Valley Physiotherapy & Sports Injury Centre is an independent private practice operating from Bonython, Tuggeranong, in the south of Canberra.
Situated in tranquil surroundings, we treat our patients in private, closed-door consultation rooms.
Our first priority is to treat a patient's pain symptoms. Equally important, however, we analyse the cause of a patient's condition and provide advice on self-managing symptoms to prevent further injury. Our aim is to discharge our patients with the skills and ability to manage their condition and return to pre-injury functionality.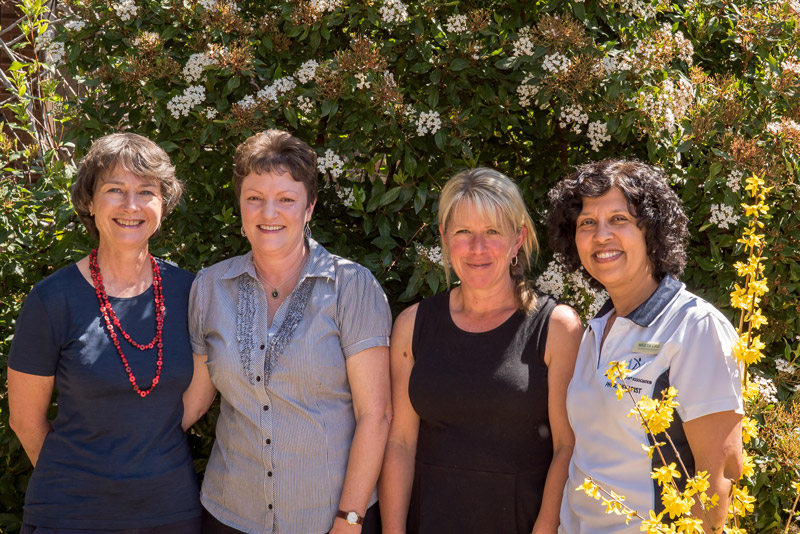 The Valley Physiotherapy & Sports Injury Centre team. L-R: Linda Spinaze, Lisa Colquhoun, Dianne Stinziani and Meeta Lad.