The Valley Physiotherapy & Sports Injury Centre team
Meeta Lad
Principal Physiotherapist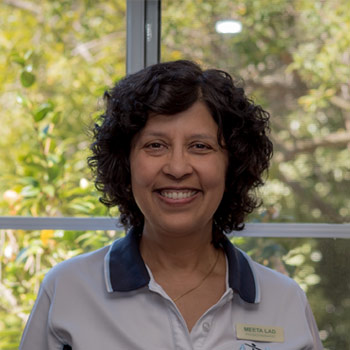 Meeta Lad, B.SC. (P.T.), our Principal Physiotherapist, has more than 30 years' experience as a physiotherapist.
Meeta established Valley Physiotherapy & Sports Injury Centre in 1997, after working for 17 years in public and private physiotherapy practices, including three years in Mumbai, India.
Meeta has a particular interest in acute and chronic musculoskeletal conditions. She is adept at tailoring exercise programs for her patients to improve flexibility and strength, thereby accelerating recovery and return to pre-injury status.
Linda Spinaze
Physiotherapist
Linda Spinaze graduated with a Diploma in Physiotherapy in 1974. She has been a practising physiotherapist for 30 years, taking time out to raise her children and working as a locum before returning to work in 1988.
Linda has worked in England, Switzerland and Australia. She enjoys treating spinal injuries – necks and backs – and knees, in particular.
Lisa & Dianne
Admin Staff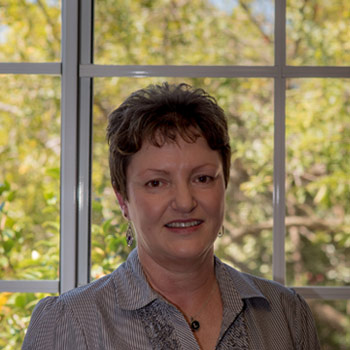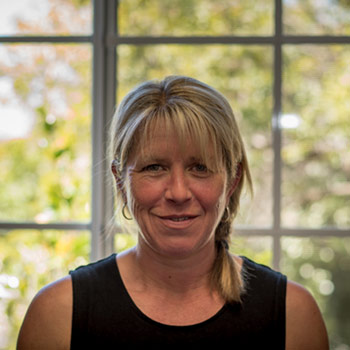 Our administrative team, Lisa Colquhoun and Dianne Stinziani, has been with Valley Physiotherapy & Sports Injury Centre for more than seven years.
The team is friendly, experienced and mature, providing caring and knowledgeable answers to patients' questions and knowing when to consult a physiotherapist for additional information and advice.
Lisa and Di are both recreational sportswomen, interested in athletics and soccer. Having experienced sports injuries themselves, they understand that some patients need urgent care and they do their best to accommodate this need with suitable appointments.
Lisa and Di are able to assist patients through complicated insurance claims and approvals processes, and they help to ensure that payments are managed smoothly.